Post by mightyspuds on May 10, 2014 19:50:25 GMT -8
Persian cucumbers getting 20 minute ice water bath,got them for 89 cents/lb,very fresh,time to make pickles.When done,cut long stem off,and cut off the blossom end of the cucumber.While cukes do their thing,make a pickling solution and heat to boil in a stock pot using 3 quarts of filtered water and 4 cups white vinegar.That does 6 quarts nicely.
This will be our first time using Tattler reusable lids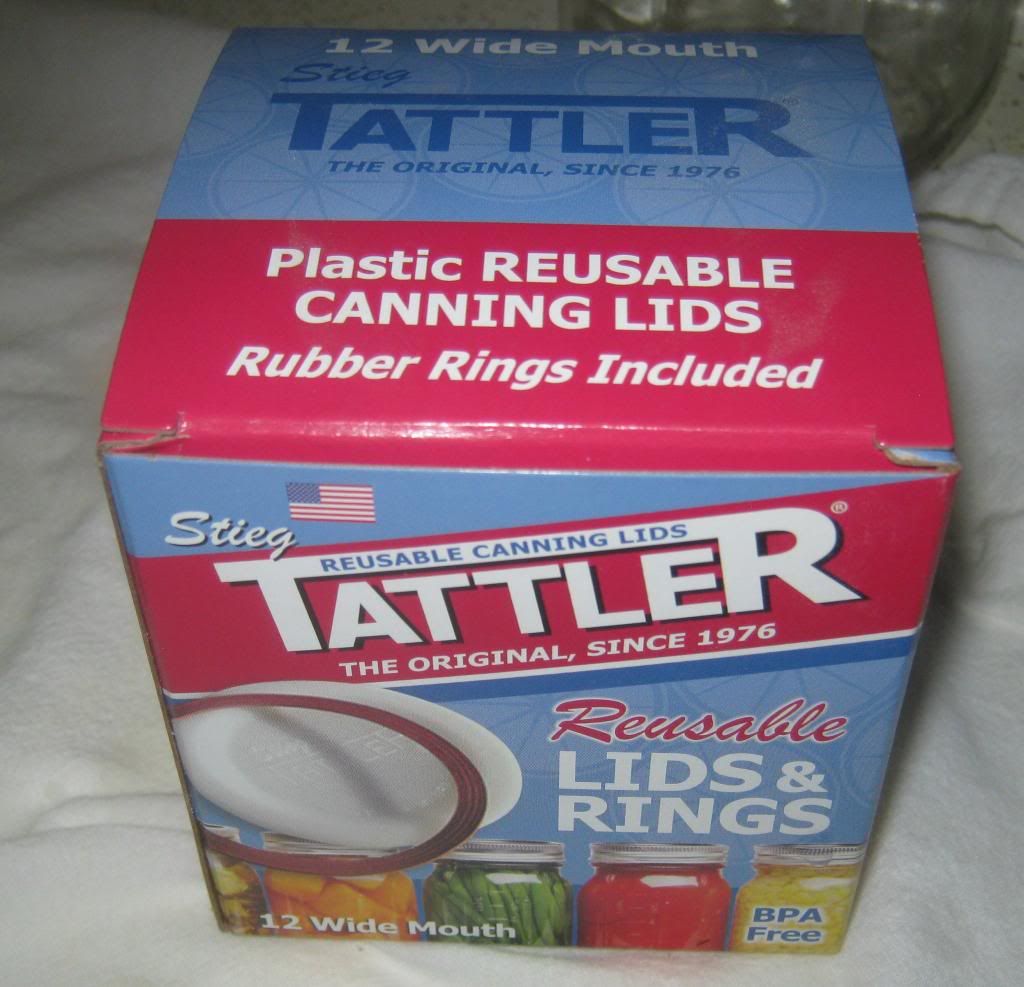 Heat lids but dont boil,we found that by putting lids into rings first,then adding gasket before heating makes preparing jars much easier at lid time
Added to each jar 2 TBS dill weed to the whole pickle batch,we are out of Dill seed,went into town,local store doesnt carry seed,oh well,this will work.Also 1 TBS either pickling or Kosher salt.DONT use iodized salt,they will by murky.
Whole Pickles,4 Garlic per jar,in dishwasher cleaned jars.
After adding hot but not boiling pickling solution to 1" of jar top,tighten Tattlers only as tight as you can with fingerTIPS,no more.Into lightly boiling water bath go the jars,and cover the whole jar with water.
When waterbath boils again we process for 20 minutes for quarts,add 1 minute for each 1000 feet altitude,so for us at 5000 its 25 minutes.Process to proper times for YOUR situation,what we did is what works for us from what Ive read.We added 2 TBS vinegar to the waterbath water so jars dont get mineral deposits on jar.
The left front jar didnt seal.You tighten the lids just as tight as you can do using only fingertips,so not very tight after pickling fluid added.Then when out of waterbath IMMEDIATELY tighten lids very firmly.Our failure we believe was not enough headspace,dill was under the gasket.They say 1" headspace and its important to follow Tattler instructions closely.We will see how well the seals last
Now we did pickle spears.This time we had dill seed so 1 TBS dill seed and 1 TBS dill weed,1 TBS Kosher or pickling salt,14 garlics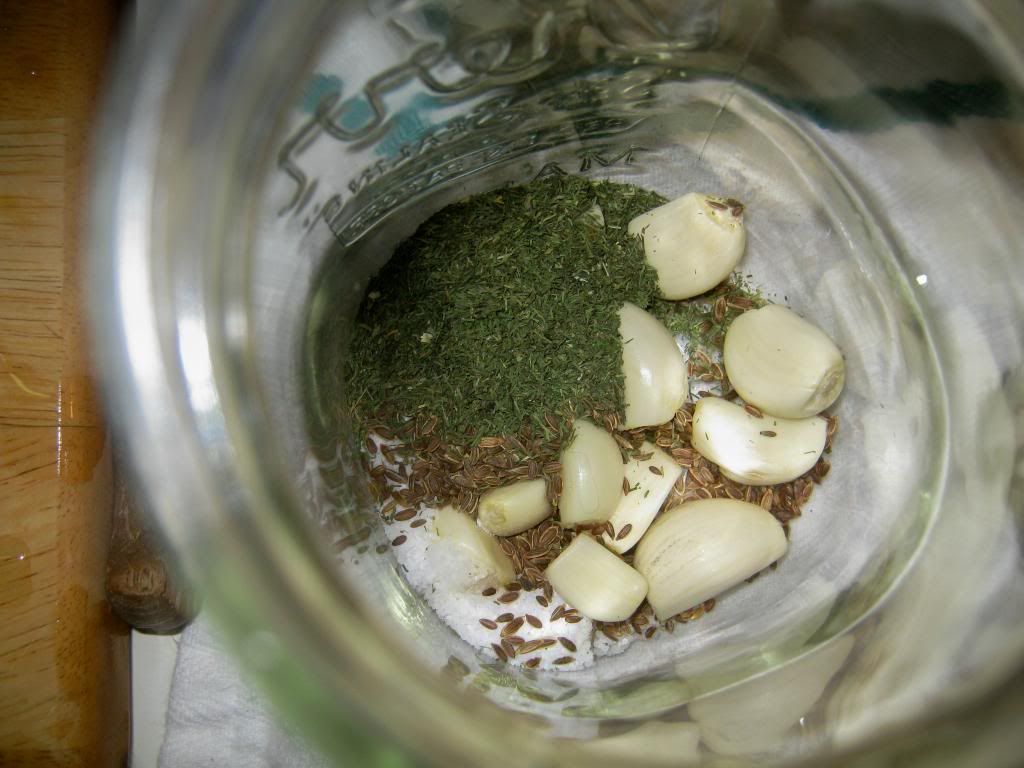 Into the jars,add the pickling solution and process as above.
And done.Let you know in 2 weeks if they turned out as good as they usually do