Post by mightyspuds on Jan 14, 2013 13:04:51 GMT -8
Frozen pipe sprung a leak.....
I used this from Lowes....IT WORKS!!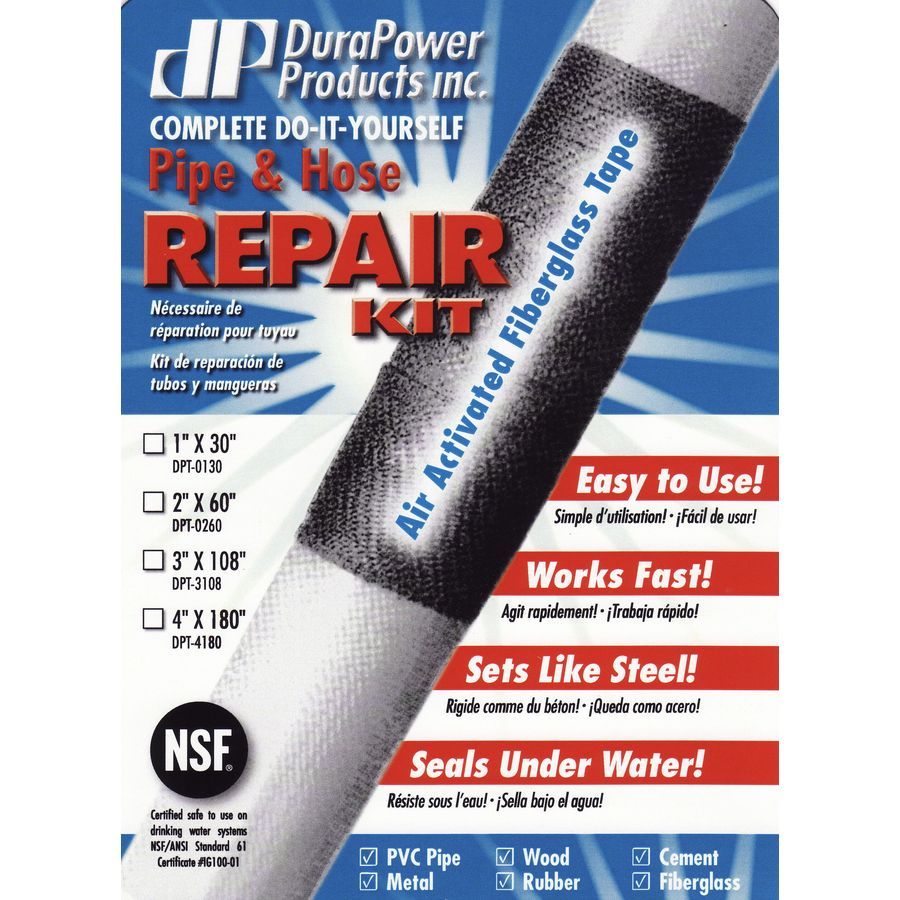 Repair Kit
Item #: 16462 | Model #: DPT-0260
3.9 / 5 from 7 reviews
$9.96
2" X 60" Pipe and Hose Repair Kit
Pipe and hose repair kit is a special resin impregnated fiberglass tape sealed in a foil pouch
Wraps around any surface and will set as hard as steel in about 30 minutes -- even under water
It's design facilitates repairs in hard-to-reach areas such as in between walls, working on connectors, and fittings
Adheres to almost any surface and cures within approximately 30 minutes
Certified safe to use on drinking water systems NSF/ANSI Standard 61
---------------------------------------------
My house was built in the 1930's by Sea Scouts as a club project,code? Whats that?? Add in a bunch of mickey mouse repairs and this is what my outdoor service porch looks like,crazy!
Some of the uninsulated pipes,these havent frozen before but 13 degrees and me not home,froze enough they did...
These 2 pics you can see the repair with the tape...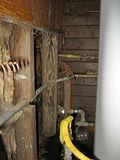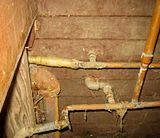 Now the lessons learned.The tape is air activated,comes in a mylar pouch.You open it,drop in water to cover 20-30 secs.
I opened it in the house to look at it.Then folded back in pack,gathered a few goodies,took about 7-10 minutes.
Got it outside,in water,and it had already seriously started to harden.Good thing I got 2!
First roll....ruined,got hard partially and not much sticky at all.....
Cleaned pipe with sandpaper,wiped clean.Apply resin impregnated fiberglass tape tightly,pulling hard.Then as it starts curing you twist it on tighter in direction you rolled it on,it actually does move a bit and tightens. Cures in 30 minutes at 75 degrees,at 25F here,so let it cure 2 hours,it is rock hard.
Turned on water,SUCCESS.At least on leak.Have toilet and bathtub and sink COLD water only.Kitchen....nope. But it will warm up here by Thursday,and toilet and any running water is nice
Got some pipe coverings I will put on when thawed. I do have heat tape to what is accessible and it does help a lot.
Lesson,get more of the stuff,and some pipe repair clamps from INTERNET now,no good to have to order them when pipe fails.If I had them I wouldnt have any frozen pipes because the water would still have been running.Dont know why pipe burst,it was partially frozen,must have been enough to take out a rusty inside old pipe. Also got fittings to remove and fix the section this summer.And picked up a couple cans map gas for torch,dont need that to run out in an emergency situation.